Quantrex® 650 Tac-Pac Set-up
The Q650 Tac-Pac Set-Up is L&R's most versatile table top system for law enforcement, military and federal agencies. It is able to accommodate tactical weapons and handguns. The Q650 utilizes a single ultrasonic tank and a lube pan, allowing for simultaneous weapon cleaning and lubricating.
Designed and Manufactured in the USA.
Contains:
1 Q650 Ultrasonic Weapon Cleaning System with Timer, Heat, Drain & Cover
1 Q650 Streamline Tac Package: 1 Streamline Lubricating Pan, 2 Streamline Baskets, & 1 Streamline Cover
4 Gallons L&R Weapon Cleaning Concentrate Non-ammoniated
8 Gallons ready to use L&R Ultrasonic Weapon Lubricating Solution
Specifications
Input Power 117V 60Hz:

415 Watts

815 Watts with Heat

Amps:

3.5 Amps

7.0 with Heat

Output/Cleaning Frequency:
43kHz
Tank Capacity:

6.50 Gal

24.6 L

Internal Tank Dimensions
19.8 x 11.8 x 6.5 in.
(L x W x H)
50.2 x 29.8 x 16.5 cm
Overall Dimensions:
21.8 x 13.8 x 12.7 in
(L x W x H)
55.2 x 34.8 x 32.2 cm
Stainless Steel Tank Cover Included
Additional Voltages Available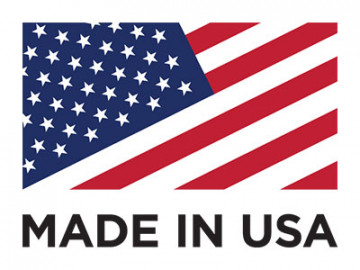 Made in the USA