Quantrex® 360 Set-Up
The Quantrex 360 Set-Up allows for side by side cleaning and lubricating utilizing a single ultrasonic cleaner with a lubricating pan. This table top system allows for an easy transition from cleaning to lubricating and allows you the user to simultaneously clean and lubricate.
Designed and Manufactured in the USA.
Contains:
1 Q360 Ultrasonic Weapon Cleaning System with Timer, Heat, Drain & Cover
1 Q360 Cleaning/Lubricating Kit
4 Gallons L&R Weapon Cleaning Concentrate Non-ammoniated
4 Gallons ready to use L&R Ultrasonic Weapon Lubricating Solution
Specifications
Input Power 117V 60Hz:

240 Watts

440 Watts with Heat

Amps:

2.1 Amps

3.8 with Heat

Output/Cleaning Frequency:
43kHz
Tank Capacity:

3.59 Gal

13.6 L

Internal Tank Dimensions
11.5 x 9.3 x 8.0 in.
(L x W x H)
29.2 x 23.5 x 20.3 cm
Overall Dimensions:
12.8 x 10.5 x 14.3 in
(L x W x H)
32.4 x 26.7 x 36.2 cm
Stainless Steel Tank Cover Included
Additional Voltages Available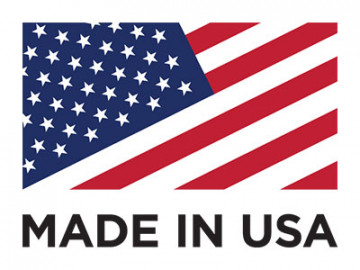 Made in the USA