LE-50
Holds tactical weapons up to 52 inches or 15 pistols.
The LE-50 Set-Up is one of our longer standard tank sizes. It offers the greatest flexibility for long barrel and handgun cleaning. The 52 inch tank length accommodates tactical weapons up to 52 inches.
Designed and Manufactured in the USA.

Contains:
1 LE-50 Ultrasonic Weapon Cleaning System
Includes: Tank, Generator, Timer, Drain, Cover and Weapon Racks
1 LE-50 Full Size Lubricating Pan & Rack
2 LE-50 Small Weapons Pans
4 LE-50 Small Weapons Baskets
2 LE-50 Small Covers
8 Gallons L&R Weapon Cleaning Concentrate Non-ammoniated
16 Gallons L&R Ultrasonic Weapon Lubricating Solution. Ready to use.
Specifications
Input Power 117V 60Hz:

1000 Watts

Amps:

8.6 Amps

Output/Cleaning Frequency:
43kHz (+/- 2kHz)
Tank Capacity:
12.6 Gal
47.7 L
Internal Tank Dimensions
52.0 x 8.0 x 7.0 in.
(L x W x H)
132.1 x 20.32 x 17.78 cm
Overall Dimensions:
54.0 x 10.0 x 11.8 in
(L x W x H)
137.2 x 25.4 x 29.8 cm
Generator Dimensions:
9.0 x 17.0 x 7.0 in
(L x W x H)
22.9 x 43.2 x 17.8 cm
Stainless Steel Tank Cover included
Additional Voltages Available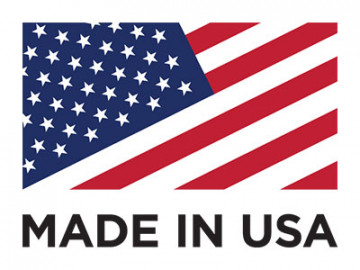 Made in the USA