LE-36 Sweep
Holds up to 10 handguns or 4 long guns up to 36 inches.
The LE-36 Sweep Set-Up with an anti-drip lip and anti-splash dampers has a 36" tank length. It accommodates handguns and long arms. This system is one of law enforcement's most desired LE lines and is used for various teams within a police or federal agency.
Designed and Manufactured in the USA.

Contains:
1 LE-36 Ultrasonic Weapon Cleaning System with SweepZone® Technology
Includes: Tank, Generator, Timer, Heat, Drain, Cover & Weapon Rack with 5 Adjustable Compartments and Drain Hose
1 LE-36 Full Size Lubricating Pan with Anti-Splash Dampers
1 LE-36 1/2 size Weapon Pan
1 LE-36 1/2 size Weapon Basket
1 LE-36 1/2 size Cover4 Gallons L&R Weapon Cleaning Concentrate Non-ammoniated
8 Gallons L&R Ultrasonic Weapon Lubricating Solution. Ready to use
Specifications
Input Power 117V 60Hz:

600 Watts

1600 Watts with Heat

Amps:

5.1 Amps

13.7 Amps with Heat

Output/Cleaning Frequency:
43kHz (+/- 2kHz)
Tank Capacity:
7.5 gal
28.3 L
Internal Tank Dimensions
36.0 x 6.0 x 8.0 in.
(L x W x H)
91.4 x 15.2 x 20.3 cm
Overall Dimensions:
43.2 x 11.2 x 15.3 in
(L x W x H)
110.0 x 28.3 x 38.8 cm
Generator Dimensions:
9.0 x 17.0 x 7.0 in
(L x W x H)
22.9 x 43.2 x 17.8 cm
Stainless Steel Tank Cover included
Additional Voltages Available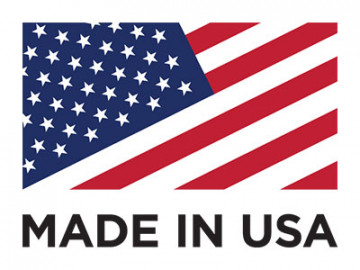 Made in the USA