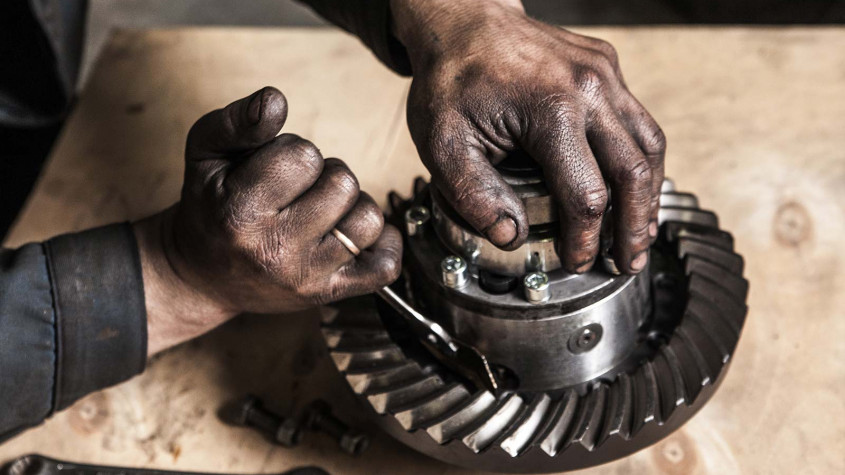 Gumshoes and Residues: Figuring Out the Toughest Grimes
Ensuring that equipment is grime-free and ready for re-use is the ultimate goal in ultrasonic cleaning. But how do you ensure your industrial equipment meets those standards when a piece has particularly challenging residue?
Try to identify the contaminant. Time, residue, dirt, corrosion, grease, and grime are the usual bioburden suspects.

Figure out the precise ultrasonic solution necessary for the job.

When the usual processes aren't making a difference, ensure that the cleaning equipment is working properly and that no human error has been introduced.
Jim Ferone consults for L&R Ultrasonics and is a veteran of the cleaning industry. After more than 30 years in the business, he usually knows what kind of chemical solution takes care of a particular kind of grime. A solvent and/or surfactant combination along with ultrasonics will usually suffice for maintenance cleaning, dirt removal, and the day-to-day upkeep of the tools of the trade of dentistry, law enforcement, industry, and jewelry.
Cleaning solutions, by their very nature, are aggressive, and the same solutions that can clean one instrument or part can damage another. Sometimes you can actually clean too much, says Jim, so finding the right solution is key to the process.
Occasionally, a mystery dirt crops up. Jim says he recently came across a blackish residue that kept staining a client's gilt watches. Gilt is notoriously fragile — a scratch or exposure to moisture can damage it. So Jim began experimenting and tried to recreate the damage so he knew what he was dealing with and how to treat it.
To recreate a similar residue, Jim, who is a coin collector, began by testing different cleaning solutions on a Romanov coin from the 1700s. You want to preserve what makes it interesting, he says — in this case the date. It is the same idea with cleaning a client's product; you want to ensure that in addition to cleaning effectively, a solvent works with the material it's being used for. After several attempts, Jim was able to recommend a cleaning solution that met the customer's needs.
As with finding the right experts; the right cleaning company and product can ensure that technology, cleaning solutions, and problem-solving can ultimately lead to the results the customer expects.
Expertise like Jim's ensures that clients find a perfect product and a perfect solution to problem grimes, even the mystery ones.